Notice:
Counties are receiving more applications than usual. Application processing may be delayed.

Apply for benefits easily online.
Finish an application in 20 minutes or less.
Apply now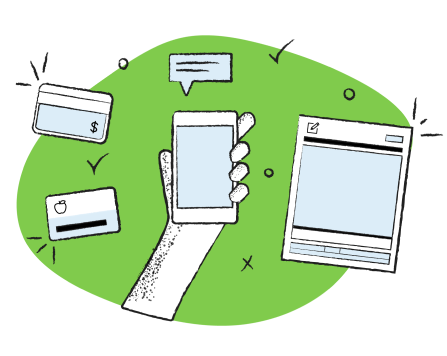 Apply to these programs
Food assistance (SNAP)
SNAP helps Minnesotans get the food they need. You'll get an EBT card that you can use like a debit card to buy groceries at most stores and farmer's markets.
Cash programs
Cash assistance helps people meet their basic needs until they are able to support themselves. You will get an EBT card that you can use like a debit card. Here are the most common cash programs:
Diversionary Work Program (DWP)
General Assistance (GA)
MN Family Investment Program (MFIP)
MN Supplemental Aid (MSA)
Refugee Cash Assistance (RCA)
Emergency Assistance
Emergency Assistance helps with shelter payments, such as past due rent, to stop evictions or foreclosure. It can also be used for utilities when there is a threat of disconnection.
Housing Support (GRH)
The Housing Support program used to be called Group Residential Housing. The program helps seniors and adults with disabilities pay for housing costs. It helps prevent people from living in institutions or becoming homeless.
Child Care Assistance
Child Care Assistance helps families pay for day child care so that parents can pursue employment or education. It is for children age 12 and younger. For more information see mn.gov/dhs/child-care.